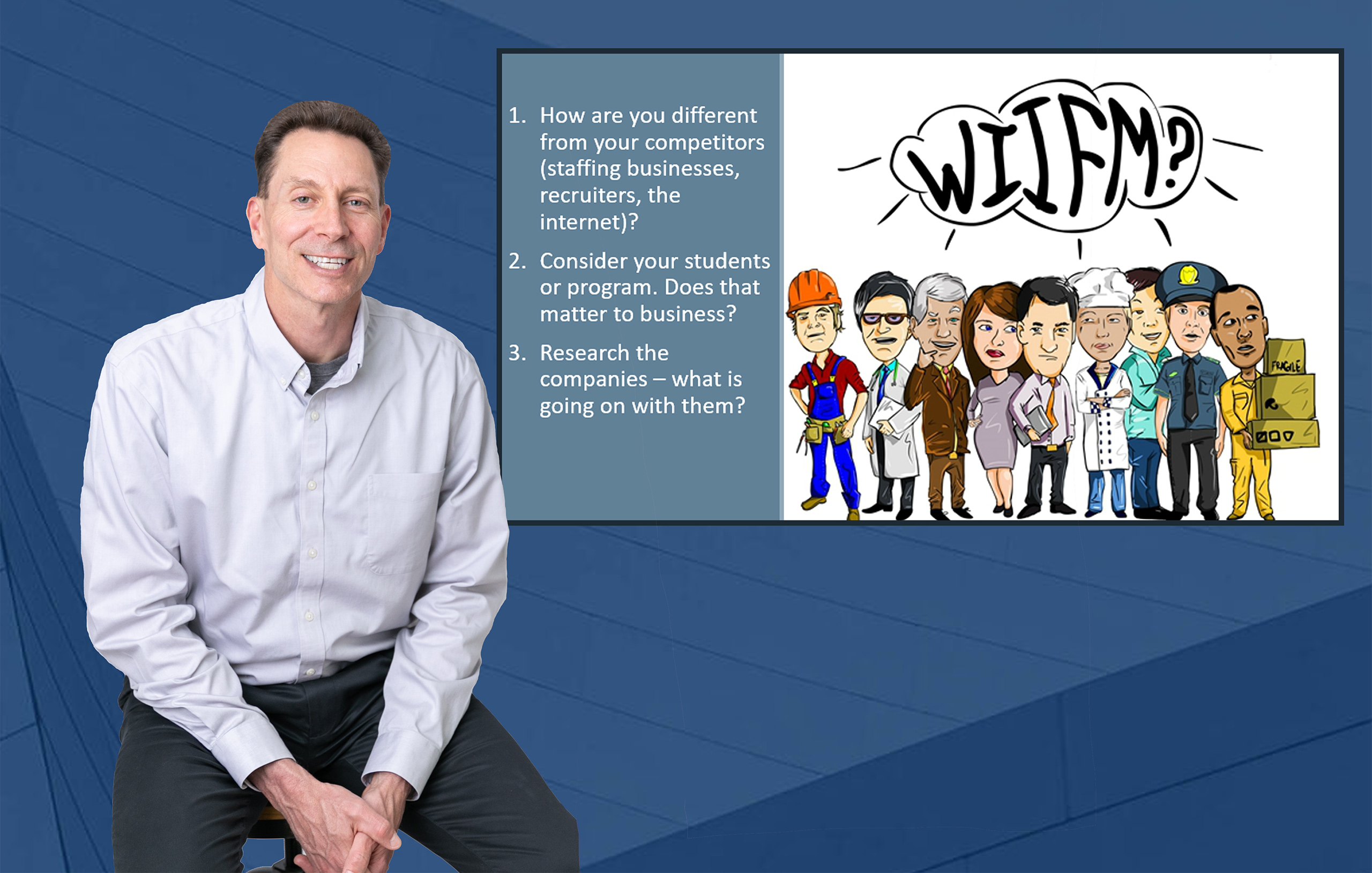 Successful completion of the approved class School Career Development Advisor class plus either being a school counselor or taking the Facilitating Career Development training qualifies you to apply for certification as a Certified School Career Development Advisor (CSCDA). This credentials is one of the only internationally recognized credentials for people interested in providing career facilitation and advising within schools.
Trainer:

Mark Danaher

Contact Hours:

40 contact hours (NCDA and CCE approved course)

Course Fee:

$800.00 (includes student manual)

College Credits Available:

3 graduate or undergraduate course credits are available for an additional $375

Note:

Approved by VSAC for the Vermont Non-Degree Grants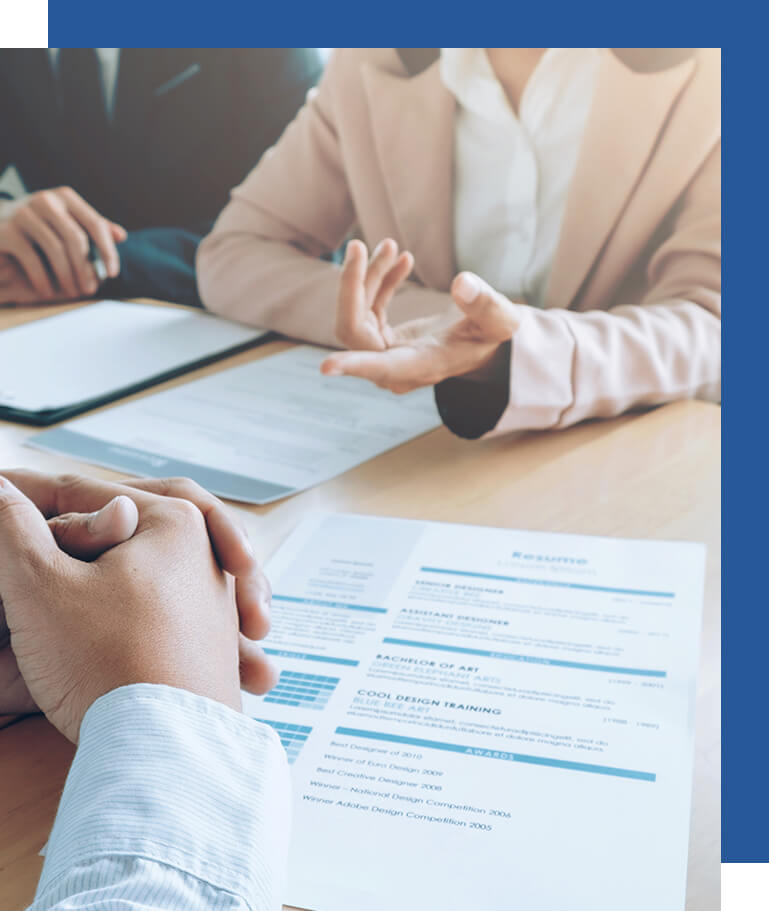 Why Learn with Mark?
Mark has been working in school systems his entire life. He has run a career center, develop the career program for academies, taught career classes, been a school counselor, and been a career counselor and educator. Mark has been instrumental in setting and training in NCDA to teach the SCDA course and he is currently the only SCDA Master Trainer for NCDA. He makes sure that the work you do in the class relates to your environment and can integrate into your work. Mark shares his best practices and insights throughout the course.  He is currently serving on the Training and Education Council (TEC) of NCDA.
Do You Have a Group Interested in Training?
Mark is open and always looking forward to working with an organization or school to run an SCDA course or training. If you have at least ten people who would like this course delivered at a time and location that would work for you, please contact me.
Refund Policy
– All requests for refunds must be received in writing. Email is preferred.
– Requests more than four weeks before class begin 100% refund* except credit cards which are reduced by the PayPal/Stripe fee of 3 percent.
– If Mark cancels the class, a full refund will be granted. – A cancellation made within less than four weeks of the course start date receives a refund of 50% of the total cost of the class.
– Once class begins, no refunds. The class beginning is defined as the day we begin the online portion of the SCDA class. – Additional Class Information
Learning Objectives
By the end of the Facilitating Career Development (FCD) Certification Course, participants will show proficiency in the 12 FCD Competencies established by the National Career Development Association:
Helping Skills – Participants will be proficient in the basic career facilitating process, including productive interpersonal relationships.
Labor Market Information and Resources – Participants will understand labor market and occupational information and trends. They will know and be able to use and access current resources.
Assessment – Participants will comprehend and use (under supervision) both formal and informal career development assessments with emphasis on relating appropriate ones to the population served.
Diverse Populations – Participants will recognize the special needs of various groups and adapt services to meet their needs.
Ethical and Legal Issues – Participants will read and follow the CDF code of ethics and know current legislative requirements.
Career Development Models – Participants will understand career development theories, models and techniques as they apply to lifelong development, gender, age and ethnic background.
Employability Skills – Participants will know job search strategies and placement techniques, especially in working with specific groups.
Training Clients and Peers – Participants will prepare and develop materials for training programs and demonstrations.
Program Management/Implementation – Participants will understand career development programs and their implementation and work as a liaison in collaborative relationships.
Promotion and Public Relations – Participants will know how to market and promote career development programs with staff and supervisors.
Technology – Participants will comprehend and use career development computer applications.
Consultation – Participants will accept suggestions for performance improvement from consultants and supervisors.
Schedule
SCDA Course Starting Every September, January, and May each year!
Or Anytime Your Organization needs the training!
FACE-TO-FACE DATES:
March 29, April 5, 26, May 3
SCDA CLASS:
July 18, 2022, to August 29, 2022
COST:
$800.00.
SCDA Student Manual is included.
College credit is an additional fee ($435.00)
FACE-TO-FACE DATES:
July 19, 26, Aug 16 & 23
SCDA CLASS:
March 28, 2022, to May 9, 2022
COST:
$800.00.
 SCDA Student Manual is included. 
College credit is an additional fee ($435.00)
SCDA CLASS:
November 2022 to December 2022
COST:
$800.00.
 SCDA Student Manual is included. 
College credit is an additional fee ($435.00)
Course Information
Why is SCDA important?
As an SCDA participant, you will add to the learning of the 12 career competencies.  You focus on what is an SCDA, what activities can I implement in a K-12 setting, how to develop and grow business relationships and how to determine and interact with important stakeholders. Whether you are at home on the computer or in the classroom, the training includes hands-on and interactive teaching methods and opportunities to interact with colleagues from various work settings. Each SCDA group explores the curriculum and forms its support group to draw on after completing the class. The focus is to help you grow your local community connections and career program within a school.
You'll develop the skills to meet Certified School Career Development Advisor (CSCDA) credentialing requirements. And you'll be more attractive to prospective employers because they know you have met national standards and have developed a clearly defined scope of practice. To find out more on how the CSCDA certifications can help you, visit the NCDA website.
Past SCDA completers have enjoyed the course and the ways they have added to their new or current career programs in schools.
Who The SCDA Training Course Is For
SCDA training can enhance the skills and knowledge of individuals who work in any type of career development setting. This can include:
School Counselors
Career & Technical Educators
Workforce Development agencies
Welfare-to-Work programs
Military outplacement programs
Career Preparation programs
Anyone who provides career services/information to others…You!
Format
The 40-hour class meets over five weeks to prepare you for success in the growing field of career development based in a school. This course combines face-to-face video training with e-learning to give you the skills you need to work in a school setting.
You'll spend four online Zoom classes at night interacting with your instructor and peers. The remainder of the class is a combination of engaging online learning, discussions, and classwork.
SCDA Course Starting Every November, March, and July each year!
Other courses are created when there at least ten people interested and requested by a school, organization, or corporation
SCDA course
Let me share some insights with you..